When the government gave lockdown orders earlier this year, some of the country's busiest cities fell silent. This was the same story across the world – The Big Apple went dark and Madrid was music-less. Under orders, we stayed inside and our habits dramatically changed. Empty buses, fewer planes and less consumption led to the kind of drop in carbon dioxide emissions climate activists could only dream of.
As far as most are concerned, the argument is settled. Ask most people – especially the self-conscious Millenial – what issues the world should care about most, and climate change would undoubtedly appear top of the list. We need a green recovery, and we need it fast. The global demand for meaningful change has spurred entrepreneurs and innovators into action, bringing with them the 'green economy'. But you'd be forgiven for not knowing much about it.
The political debate on climate change has focused on the more visible and entertaining aspects. Who could forget Greta Thunberg's cry-stare-down with Donald Trump? Or Extinction Rebellion's nationwide protests? The more heated the political discussion, the more publicity. A controversial comment from a climate change-denying politician? Frontpage news. A flashmob of climate activists? Instant YouTube hit.
Talk of the green economy, then, might seem like nothing more than an idea, an elusive objective for boffins in lab-coats. In the meantime, you'll continue to do your bit by re-using plastic bags and proudly declining plastics straws (you know, because they kill the planet). With that, you'll know you've done your best to help. All you can do is hope and pray the experts figure it all out.
If that was your view, you'd be wrong – through no fault of your own, of course. In all the debating and reporting on climate change, little attention is dedicated to the work already taking place. Work by companies and innovators in their own ways (and in search of a big payday) has brought with them the green economy.
Want an example? Look no further than Elon Musk, Tesla, and the new auto industry.
Elon Musk, Tesla and the new Auto Industry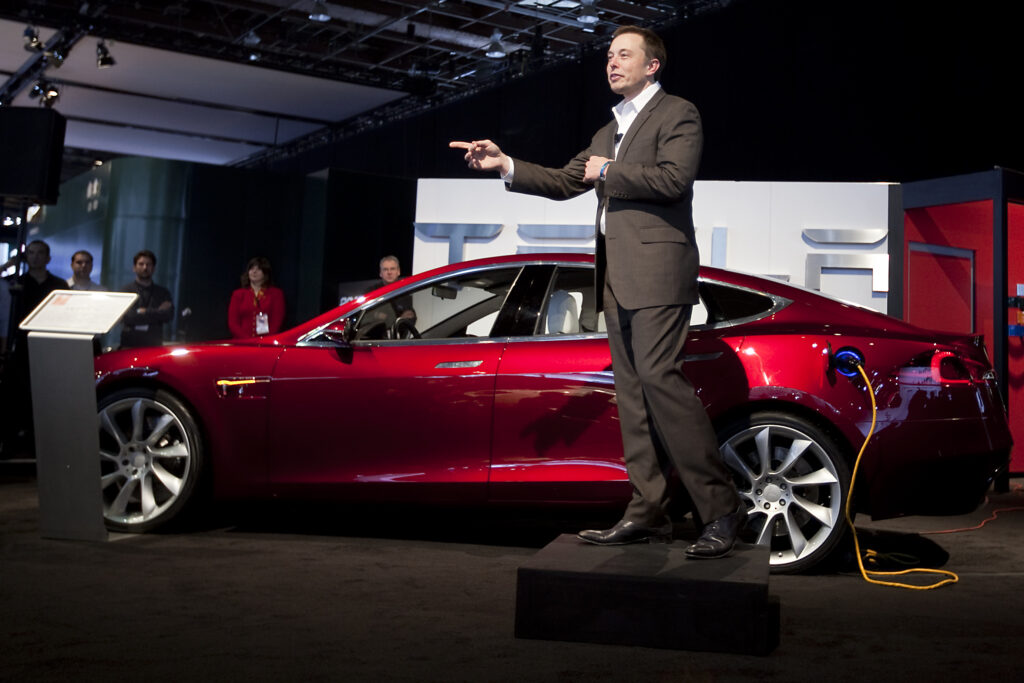 There's no better proof of the green economy than the auto industry. From Tesla to BMW, car companies are rapidly adapting to the needs of customers and society at large. Targets set by governments across Europe and other parts of the world have sped up the design and production of electric vehicles (EVS). Times have changed. Gone are days of the biggest engines and the loudest exhausts. Instead, as the environment requires, battery-powered cars are fast becoming the new norm.
It might come as a surprise, then, that the faces of this new quieter and peaceful era of cars are Elon Musk and Tesla. His can-do attitude, his ability to inspire outrageous ideas, and his massive technology empire have kick-started an EV revolution. Sure, it was the Prius which made the first mass-produced hybrid car, but it was Elon Musk and his computer sized sat-nav screens which made most people want to own an electric car. And his rewards have been astronomical.
At present, he stands as one of the world's richest people and Tesla, although it's value has been a hot point of contention, continues to soar in stock price. Recently, the company announced plans to build major Gigafactories around the world, creating new green jobs and opportunities. They also announced a new affordable Tesla, costing £25,000 – giving a wider range of people the chance to brag about saving the planet whilst going for a drive. And in true free-market style, others were keen to join in the competition.
The race to design the coolest and most desirable EVs has already begun – with Mercedes, BMW, Audi and other major car companies joining the race. Soon – it is estimated – customers will have a wider range of EVs to choose from, and the fate of the petrol-powered car will be sealed.
With changes to the way we travel already in full swing, the green economy has already begun. But if you're unconvinced, maybe proof of the biggest oil companies diversifying will do it.
Oil giants, protests and diversification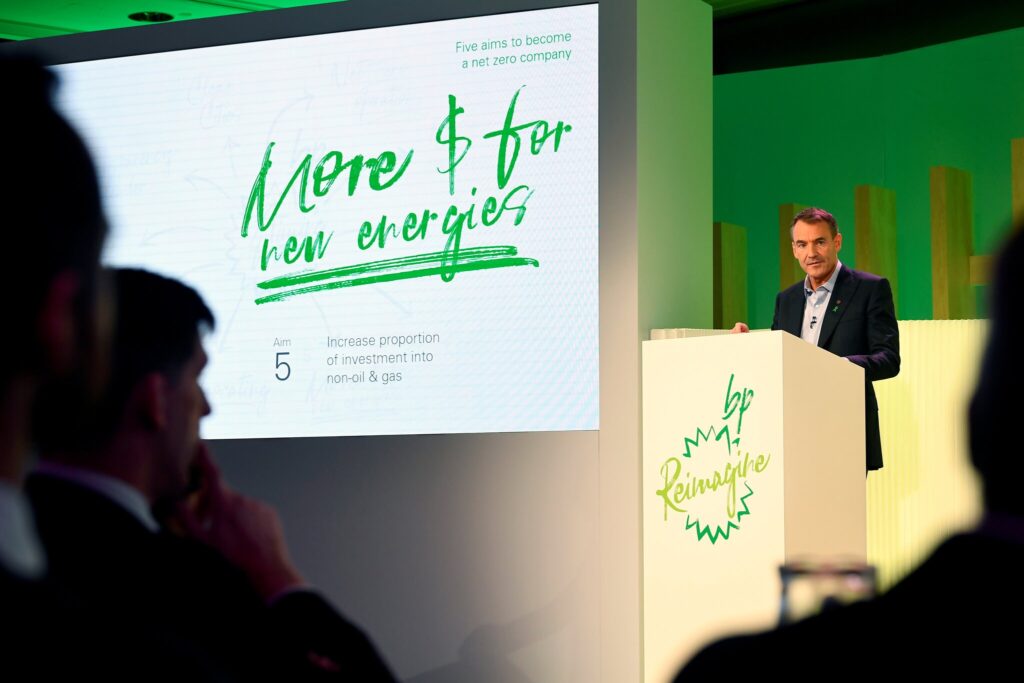 On climate change, oil companies have had their fair share of criticism. 'Greedy', 'amoral' and 'criminal' are some of the words routinely used against them. From Shell to BP, they've become the face of evil and the subject of mass protests. Some argue that their very means of making money is to destroy the planet, making them the top priority of companies to axe – how then, could they exist in this new green economy? By adapting and diversifying, of course.
The big three have, although some say not quickly enough, moved into action mode. Plans to phase out old operations are in place, with sustainable energy reportedly on the list of all major oil CEOs. BP claims to have made cuts and re-focused their efforts towards sustainable energy by investing $5 billion a year in renewables like wind, solar and hydrogen. Others have followed suit. Shell, Exxon and others have also announced plans to spend big on sustainable energy.
The future, they say, is different, and one they're prepared to play a role in. To do so, they've become – much to the annoyance of climate activists –preachers of the climate gospel. Who knows whether they'll be the dominant energy players in the green economy, or whether newer, more innovative companies will take their place. In the fight for a place in this greener economy, all bets are off.
The Money Messiahs are betting on sustainability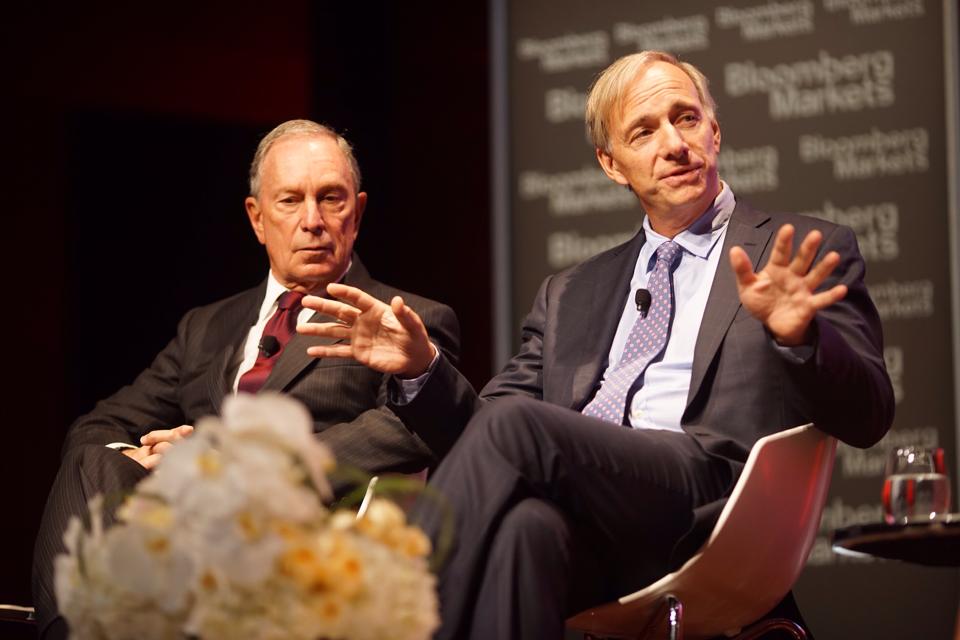 Okay, okay, you might be hesitant – but before you rush off to close this tab, let us explain. Ray Dalio and Michael Bloomberg might be billionaires, or capitalist fat cats as some call them, but on climate change, they may have a point.
On environmental issues, Bloomberg has racked up experience. And in his short-lived presidential campaign, he proved to be one of the candidates most committed to sustainability; but to climate activists, the idea of supporting a billionaire just doesn't sit right.
Still, he's putting his money where his mouth is. Late last year, he launched his 'Beyond Carbon' initiative, aimed at tackling the problem of clean energy to the tune of $500 million. His foundation has joined forces with others, bringing global investments in clean energy to well over $1billion. That may not seem like much, but with plans to increase that figure as the years go on, and with greater demand for change and accountability, it will provide the means for experts and entrepreneurs to find innovative solutions.
And he's not the only billionaire to voice his commitment to climate change. Others have followed suit, proving that nothing motivates a billionaire like another billionaire. In this new economy, innovative companies with a focus on solving the issue of climate change have become the new industry leaders. With the promise of a large pay-out, companies are competing to invent the best solutions. The world's new billionaires will be made in clean-energy. An uncomfortable truth to some, and proof of the power of the free market to others.
Currently, the 10 largest fortunes derived from businesses with a focus on climate solutions amounts to more than $190 billion. From Elon Musk to Anthony Pratt, the green economy is producing big rewards for those who choose to fight climate change. With that comes new green jobs, innovation, and growth. Old products are increasingly being phased out, with new and cleaner ones constantly being produced. The green economy may not yet be here in full force, but after a closer look at the world around us, our changing habits and our growing demands, you'll quickly realise that it's already here.
One such company making strides in the new green economy is Tesla, read about the debate surrounding the company's value here
---
This article was a guest feature from our friends at The Urban Journal headed by Jeffrey Arthur as Editor-in-Chief.
The Urban Journal is a new blog and media page offering a different perspective, on the issues that matter.

Web: https://urbjournal.com/
Twitter: https://twitter.com/UrbJournal
Instagram: https://www.instagram.com/theurbjournal/