For the past 15 years, Rihanna has become an icon for all things fashion, music and girl power – but in 2017 she branched out from the music scene, followed her other passions and launched her critically acclaimed cosmetics company, Fenty Beauty. The Fenty Beauty brand prides itself on producing inclusive cosmetics for consumers (across all skin tones and genders), providing them with the best quality products. Since the start of Fenty Beauty, Rihanna has expanded her brand further, producing products in other realms such as skincare and fashion. Here's a bit about the origins of the Fenty brand and why it's been so successful.
The start of Fenty Beauty
In 2014 there was great speculation that Rihanna would start working on endeavours outside of music when she trademarked her last name, 'Fenty'. She had finished her Diamonds World Tour the previous year and was working towards producing the tracks for her 2016 album, ANTI – it was fair to say she was a busy woman at the time. With intense preparation and execution of ideas, the music star's dream of starting her own all-inclusive cosmetic line became a reality, and Fenty Beauty was launched three years later in 2017. In the past, Rihanna had participated in collaborations with big makeup brands such as MAC Cosmetics, but Fenty Beauty was going to be Rihanna's first solo cosmetics brand – so it was a major deal for both Rihanna herself and her fans.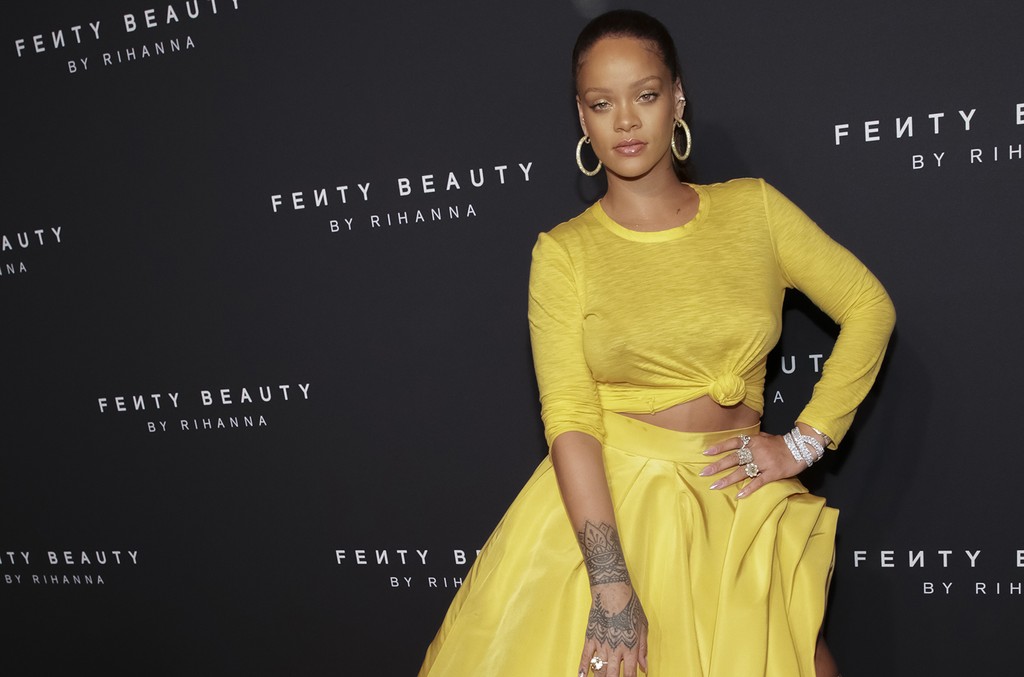 Why people love Fenty: Inclusivity
Fenty Beauty has been highly praised worldwide for its all-inclusive and diverse approach to cosmetics. With other popular cosmetics brands, it's rare that you'll see major diversity in terms of shades range for their audience, but Fenty Beauty debunked this theme completely, and on its first release came out with a total of 40 Pro Filt'r Foundation shades and more than 20 'Match Stix' concealers. Rihanna, as a black woman, recognised this theme of limited diversity in the various other cosmetics brands and made sure that her cosmetics company would specialise in creating products for everyone to use and enjoy. In an interview discussing the launch, Rihanna stated: "In every product, I was like there needs to be something for a dark skin girl, there needs to be something for a really pale girl, there needs to be something for those in-between." Fenty Beauty truly has broken boundaries and changed the face of what a great inclusive cosmetic line should look like.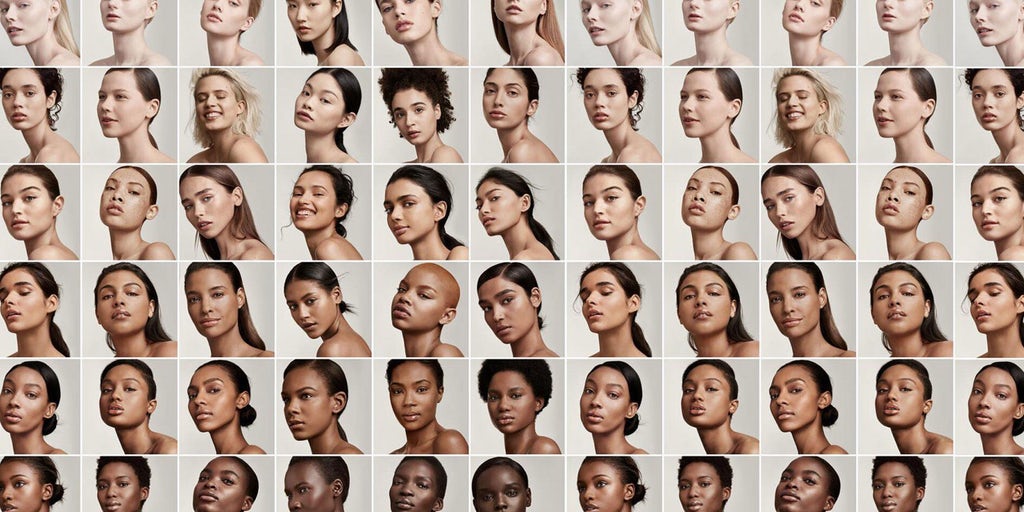 The expansion of the Fenty Brand
In May 2018 Rihanna expanded her Fenty brand even more when she launched her lingerie line, Savage X Fenty. The first Savage X Fenty drop came with a bang and included a total of 90 pieces of lingerie, sleepwear and accessories. Rihanna stated: "It was important to me to push the boundaries, but also create a line that women can see themselves in." Inclusivity has been the theme for all of Rihanna's Fenty endeavours, and Savage X Fenty was no different. Bras are available from sizes 32 A to 44D, and all underwear, lingerie and loungewear are available in sizes XS to 3XL. Rihanna, when forming the marketing for her Savage X Fenty line, also made sure to select models of all sizes, shapes and races. Clearly, making sure that her audience saw people with similar and realistic body types to them, advertising the Savage X Fenty products were very important to her.
In July this year, after the great success of her cosmetics line, Rihanna expanded the Fenty brand further and launched her skincare line, 'Fenty Skin'. The line was announced on the star's personal Instagram account, where she has over 87 Million followers, and the promotional video featured a range of models and stars such as Lil Nas X and A$AP Rocky. The skincare line has been praised for its simple but effective formula, sleek packaging and overall effectiveness – the skincare market is another domain Rihanna can check off her list!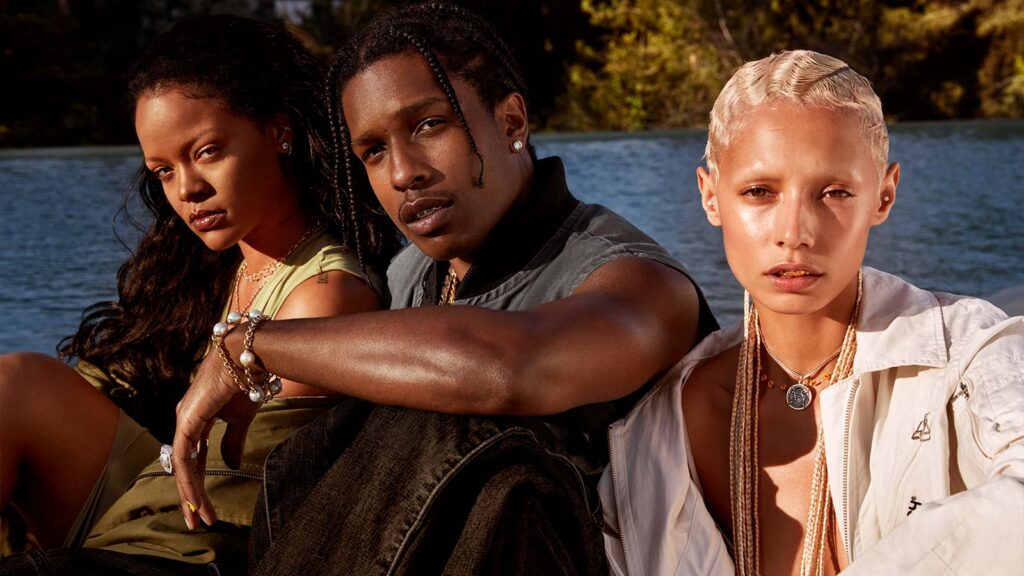 In most recent Fenty news, it was announced in September that the Savage X Fenty line would be expanded even further and the brand would be launching a menswear capsule collection in collaboration with Christian Combs – the stylish rapper and son of Diddy. The @savagexnews Twitter page announced the launch alongside a picture of Combs in the new Savage X Fenty boxers and silk pyjama set. The menswear line dropped officially on the Fenty website on October 2nd, and the reaction from social media was overwhelmingly good – Fenty did it again for great representation! The website featured men of all shapes, sizes and races modelling the new sleek Savage X Fenty boxers, and Twitter users praised the star for the inclusion of plus-size male models, in particular, labelling the marketing for the launch as a 'breath of fresh air' and 'empowering'. The September launch came alongside an immersive neon light-filled fashion show, introducing fashion lovers to her latest creations, again featuring models of all races, sizes and shapes. When it comes to inclusive branding, Rihanna does it right every time.
---
This article was a guest feature from our partner platform: The Urban Journal.
The Urban Journal is a trendy blogging and media page offering a different perspective, on the issues that matter.
"Bringing millennials the best in business, style, lifestyle and culture"