Few brands can match Ralph Lauren's standing in fashion – but amidst financial struggles and a difficult retail climate, is the brand losing its cultural relevance?
Ralph Lauren's significance – both culturally and in fashion – can hardly be overstated. His is less of a fashion brand, a place to simply buy new clothes, and more of a real-life cinematic masterpiece played out in catwalks and shop floors. In film, culture and fashion, few brands can match his influence and unique craft.
In the famous 1974 adaptation of The Great Gatsby, it was Lauren who provided those "such beautiful shirts" that Daisy had "never seen… before." In The Fresh Prince of Bel-Air, it was "those shirts with the little horse" that would be called upon whenever Will or Carlton needed to dress to impress. And in popular culture, fashion mad Kanye West would proclaim Lauren the "God" of fashion.
At Hollywood's biggest events, stars regularly don his outfits. At the largest of sporting occasions, including Wimbledon and the Olympics, his influence is always present. Born to Jewish immigrant parents, Lauren learned to escape his family's poverty, bringing with him an eye for style – and the American dream itself.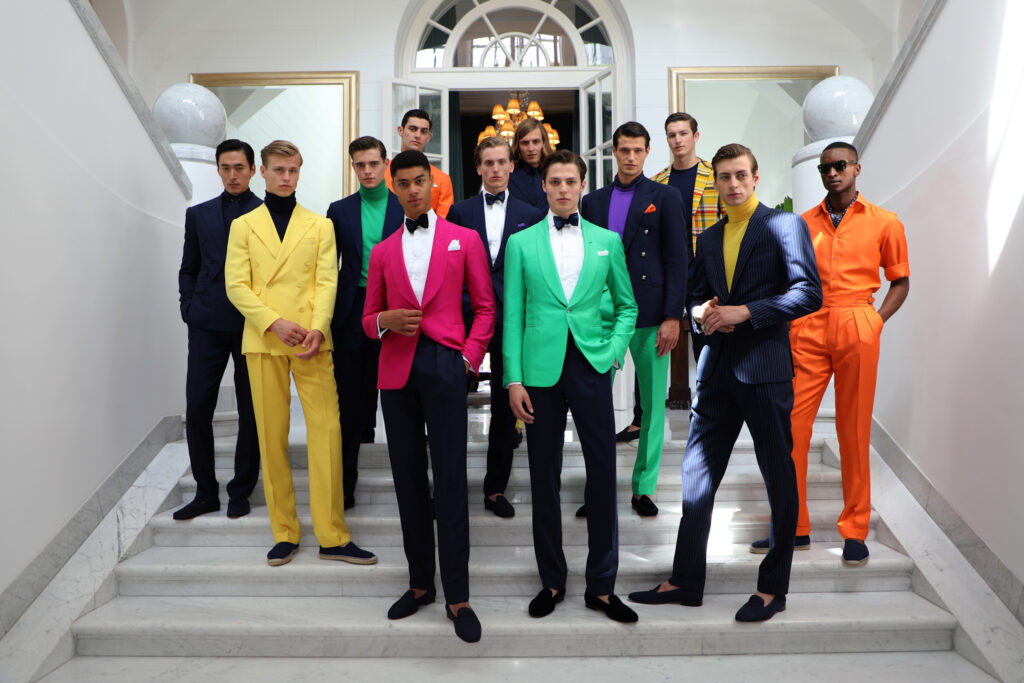 50 years since the brand's inception, its appeal largely remains the same: as a lifestyle rather than a brand, a story rather than merely clothes. Whether on the stages of hip-pop concerts or the sandy terrains of the wild west, you're almost certain to spot something adorned with the Ralph Lauren logo.
But like all other brands, there is a constant need to keep up with the times, to stay in touch with what's cool and relevant – and like any other business, especially one publicly traded, there's constant pressure to remain profitable and attractive to the increasingly demanding consumer.
That constant challenge to adapt, to please the ever-changing demands of today's shopper, means the brand now faces one of its biggest challenges. In fashion history, along with a few other hallowed names, Ralph Lauren has dominated the industry, with consumers buying into every inch and thread of his imagination. With time, though, comes other dominating forces, new ideas, fresh designs and changing new influences. Fashion houses are no longer guaranteed continued dominance, their reverence no longer threatening. In the age of the internet, social media and influencers, the industry is rapidly changing. With little marketing budgets, smaller, lesser-known brands are able to amass a substantial following in the blink of an eye – and with endorsements from super influencers like Kylie Jenner, their brands becomes profitable businesses in little to no time. In a sense, the world of fashion is no longer played out in the grand offices of creative designers or the catwalks of New York, London and Milan. Instead, the reels of Instagram, trends of Twitter and feeds of TikTok are the new determiners of what's cool, stylish and in fashion.
And most important of all, the consumer of two decades is ago is very different to the consumer of today. Gone (to us, at least) are the days of brand loyalties and the rigid rules of style and fashion.
All of this might spell trouble to the keen Ralph Lauren fan. It's the battle of the ever-shifting world of fashion versus the ever-constant brand, the invention of new style rules (ripped t-shirts, anyone?) versus an ever-present sartorial flair. And with younger fans becoming increasingly powerful as consumers, other brands, in truth, are doing a much better job of gaining their attention – and ultimately, their money. This, coupled with the negative consequences of the global pandemic, means the Ralph Lauren brand is now much less glamorous than the picture-perfect look-books may show.
With bolder designs, chunkier shoes and eye-catching accessories, the 50-year old brand is said to be falling behind its competitors. Ralph's brand is one of a certain lifestyle, with each colour carefully chosen: "he's got a movie running in his head all the time," said Roger Farah, former Executive Vice Chairman of the company. With everything there is to accomplish in fashion already accomplished, he's garnered a lifestyle few can match. It's often said that the man himself was heavily influenced by the 'golden' Hollywood years, where Cary Grant and Audrey Hepburn graced screens with impeccable style and acting talent. It's with such influences that Lauren has directed his brand, casting a lineup of stars – from David Beckham to Naomi Campbell – to feature in his picture-perfect masterpiece.
But the hard truth behind the brand's figures, and the emergence of more and more competitors, suggests a cultural shift away from Lauren's creations. Instead, it's the thriller of Kanye West's Yeezy collection and the blockbuster resurgence of brands like Supreme that seem to be attracting the most attention.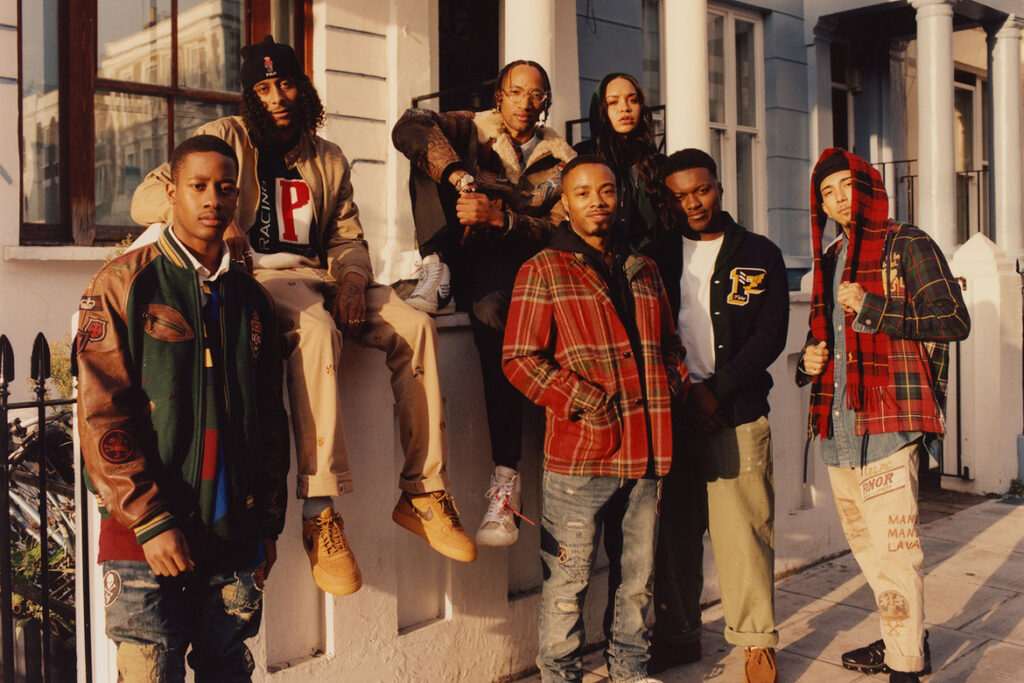 With all that taken into account, even the most ardent of Ralph Lauren fans may admit the existence of troubles. The brand, you might say, is long past its glory days, where its cultural relevance could hardly be questioned. Instead, with an ever-changing fashion landscape, newer and fresher brands who've mastered the digital age are well and truly taking centre stage. Long gone are the days when polo shirts dominated the hallways of university libraries, and purple label, the red carpet.
That view holds merit. The evidence – both in the company's financial and symbolic health – is obvious. But a closer look at the brand's storied history, its resonance with so many people and the cultural significance it has long held will reveal the one weapon Ralph Lauren has in its arsenal: it's not a trend brand. Its biggest weakness (an inability to keep up with trends) might also be its biggest strength.
The brand's style, image and everything associated with it – from the glitzy black-tie gowns to the colourful, casual polo tops – allows it to remain unique, a reputable fashion brand in its own right. It's why David Beckham regularly dons its suits, and Kanye West regularly sings its praises.
Few brands have a more compelling history, none, a more elegant story. For now, the glory days of Ralph Lauren may be fading – but its influence on culture, style and fashion is far from over.
After all, "fashion fades, style is eternal."
---
This article was a guest feature from our partner platform: The Urban Journal.
The Urban Journal is a trendy blogging and media page offering a different perspective, on the issues that matter.
"Bringing millennials the best in business, style, lifestyle and culture"